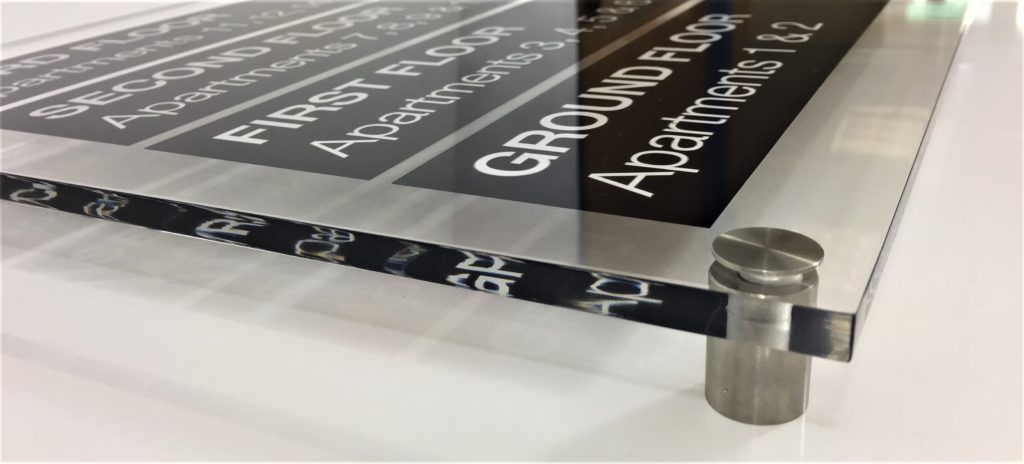 Customised wayfinding sign writing service
The Buysigns range of bespoke directory and Wayfinding signage products will enable your company to provide clear, concise information to both visitors and staff.
Our talented team provide a customised service, including free digital proofs, to ensure that your signs provide the information required whilst encompassing your corporate identity.
Working with a range of materials including wall vinyls, acrylic, aluminium and stainless steel we provide creative, high quality signage solutions that are attractive, functional and affordable and leave a great lasting impression of your company
Industry experience
Our in-house skilled sign-writers have a wealth of experience, working with a wide range of industry sectors, which include:
Architects – Customised and contemporary door signd and information signage
Dental Practices – In / Out Door signs and information signage
Doctors Surgeries – Vacant / Engaged Door Signs and Information / Wayfinding Signage
Signs for Schools – Wayfinding and In/Out Sliding Door Signs for Teachers
…along with many other related industries.
Contact us for a free consultation
Please get in touch using the form below with an outline of your requirements and one of our friendly sign writing team will respond within the same working day.